Welcome to another edition of Shore Craft Beer's Saturday Suds! This Saturday Suds features bread pudding and beer creamsauce. Yum! Our local culinary talent whipped up a delicious batch of bread pudding and beer cream sauce, using a variant of The Pioneer Woman herself, Ree Drummond's recipe for the bread pudding and sauce.
The only difference is, we used beer instead of whiskey in the sauce-and the result was delicious!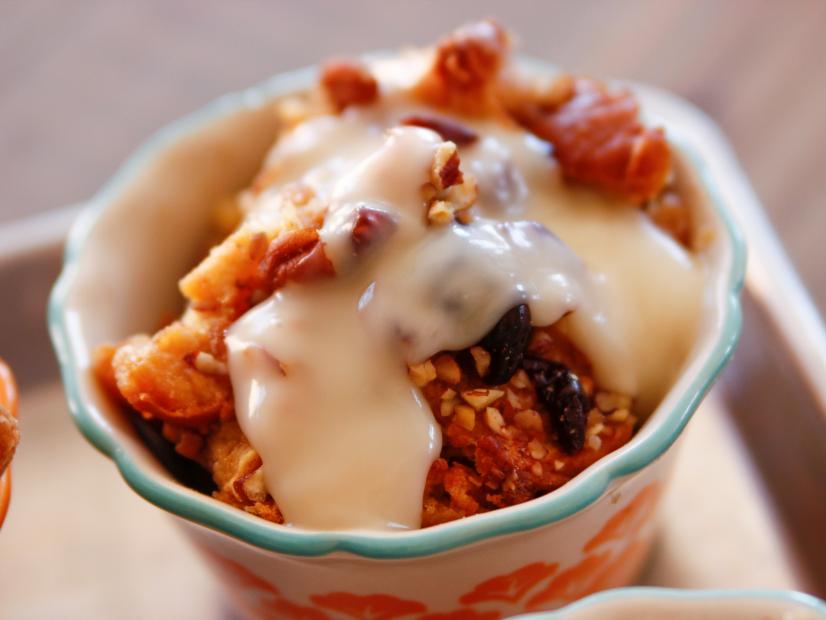 Photo credit: Ree Drummond and Food Network
Here are the recipe ingredients you'll need-thanks to Food Network and Ree Drummond for this delectable recipe!
Preheat the oven to 325 degrees F. Butter a 9-inch baking dish.
Arrange the bread cubes tightly in the prepared baking dish. Beat together the butter, milk, vanilla and eggs in a large bowl. Add the granulated and brown sugars, whiskey and cinnamon and mix until the sugars are dissolved. Pour the mixture over the bread. Sprinkle the cherries and pecans all over.
Put the baking dish on a baking sheet. Bake until the crust is golden brown, 55 to 70 minutes. Let rest for 20 minutes before serving with Beer Cream Sauce.
Beer Cream Sauce:
Combine the butter, cream, sugar and whiskey in a saucepan. Cook over low heat, stirring constantly, until the mixture reaches a low boil. Pour a small amount over the individual servings of bread pudding.
The bread pudding came out of the oven piping hot, and we poured the sauce over it after 20 minutes of allowing it to cool, as Ree Drummond recommended. However, we would love to try this same recipe with whiskey cream sauce to see what the results are.
Are you going to try this recipe? If so, what beer are you going to use? It all depends on your taste and preferences, but the local culinary talent who made this recipe would stick with the same Crooked Hammock beer. What would you do?
If you made it, please feel free to comment and let us know how it turned out!